What is Mediation?
Mediation, simply stated, is facilitated negotiation: the mediator facilitates a negotiation between the disputing parties to resolve their conflict. In contrast with arbitration — where the arbitrator decides what the disputants should do — mediation empowers the disputants to develop their own resolution. The mediator assists the disputants by:
Providing a process to guide their discussion.
Improving communication, encouraging each person to hear, and be heard by, the others.
Increasing each party's understanding of the other side's position, needs and interests.
Pacing the negotiations so each side has time to react and develop thoughtful proposals.
Encouraging disputants to consider creative solutions uniquely tailored to resolve their specific conflict.
Helping disputants appreciate the pros and cons of prolonging the conflict versus settling in mediation.
Empowering disputants to treat the opposing party with respect, perhaps enabling reconciliation of a formerly positive relationship.

Benefits and Drawbacks of Mediation
As compared with litigation, mediation:
Is generally faster and less expensive.
Is private and confidential, allowing parties to say important things that would not be permitted in court under the rules of evidence.
Allows parties to develop solutions not available as legal remedies; e.g., one component of a mediated agreement might be an apology, which a court would typically not order.
Empowers parties to retain control over vital decisions affecting their lives, instead of surrendering control to a judge or jury.
Usually results in a more satisfactory outcome that parties will heed, in contrast with a court order that may necessitate further litigation to obtain compliance.
Provides an opportunity to heal relationships.
Is voluntary; anyone may quit the process at any time.
Can result in a legally-enforceable agreement, if the parties so desire.
Can be used at any time in the life of the dispute — before or after the filing of a lawsuit — and it can be used more than once.
If mediation does not result in an agreement, disputants are free to select another dispute resolution process to resolve their dispute.
Mediation may not be the right process where:
A party wants to establish legal precendent.
There is a history of domestic violence between the parties.
One disputant refuses to participate fully in the process.
One party is incapable of participating meaningfully in the process, due to mental illness, medication, or similar limitation.

"Facilitative Mediation"
Facilitative mediation is a term of art coined by Prof. Leonard Riskin to describe a mediator who assists the parties to develop their own resolution, without expressing an opinion as to how the case should settle, and who encourages parties to talk about any topic they wish to address, as opposed to limiting them only to liability and damages. In contrast with an evaluative mediator, a facilitative mediator sees the parties—rather than the mediator—as the expert in the case, and will attempt to elicit solution ideas from the parties. Because I find the facilitative mediation model more likely to heal relationships and yield creative outcomes uniquely tailored to the individuals in a particular dispute, I prefer to mediate using the facilitative style of mediation. For more information, please read my article, "Selecting the 'Right' Mediator for Your Case".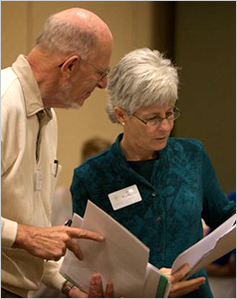 Interested in contacting Anne for mediation assistance?
E-mail her
today!